Welcome to Burghfield Bowls Club 
last updated – Monday 20/11/2023
_______________________________________________________________
FINALS WEEKEND – SAT 16th- SUN 17th September
Another season nearly complete with all the finals managing to be finished on time.
Congratulations to the winners and finalists for some quality bowls.
Full results to follow
Social roll-up   on Tuesday 19th September
CANDLELIT BOWLS on Wednesday 20th September
AUSSIE PAIRS on Saturday 23rd September
WORK PARTIES BEGIN on Sunday 24th September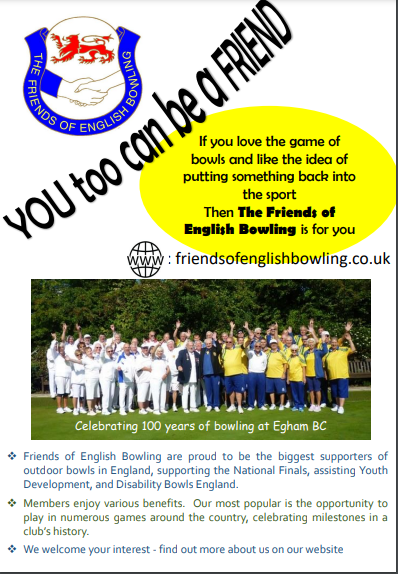 _______________________________________________________________
ODDFELLOWS TRIPLES LEAGUE
Latest data uploaded 24-8-23
_______________________________________________________________
++++++++++++++++++++++++++++++++++++++++++++++++
DING DONG
Last Tuesday night saw the final Ding Dong of the year and both the rain and light allowed us to complete 10 ends. After a close run competition, Keith Meadham topped the table with 40 points with Mark Thurley second on 38 points and Dave Edwards a close third with 36 points.
A total of 60 members played in the Ding Dong over the year, with an average of 27 people turning up each Tuesday.
Our thanks to everybody who participated and hopefully enjoyed playing and socialising with other members of the club, as well as improving your game. We look forward to seeing you next year.
I'm sure you are all looking forward to the upcoming season, and we thought we would let you know that this year the Ding Dong started on Tuesday 18th April.  This opening date is usefully positioned between the Members Opening Day (Sat 15th) and the friendly v Tilehurst on Sat 22nd .
It is also 2 weeks earlier than last year.  The expectation is that we will play every week until 12th September, meaning that the Ding Dong will last 2 weeks longer than last year.  As we are starting 2 weeks earlier, we would like to start at 6:15 rather than 6:30 for the first 2 weeks, so as to make sure there is sufficient light.
Apart from the extra 2 weeks, there will be no significant changes from last year to the way the Ding Dong is run.
The usual e-mail inviting you to the first match will be sent out shortly after Easter.
Regards
Charlie Gray
Terry Giles
+++++++++++++++++++++++++++++++++++++++++++++++++
ODDFELLOWS LEAGUE TABLES coming soon – SEE THE PAGE
+++++++++++++++++++++++++++++++++++++++++++++++++
click below for results
+++++++++++++++++++++++++++++++++++++++++++++++++
Coaching and Newcomers –
click here.    
Come on down and join us today.      
Ding Dong – Some of our many Tuesday evening group enjoying the bowls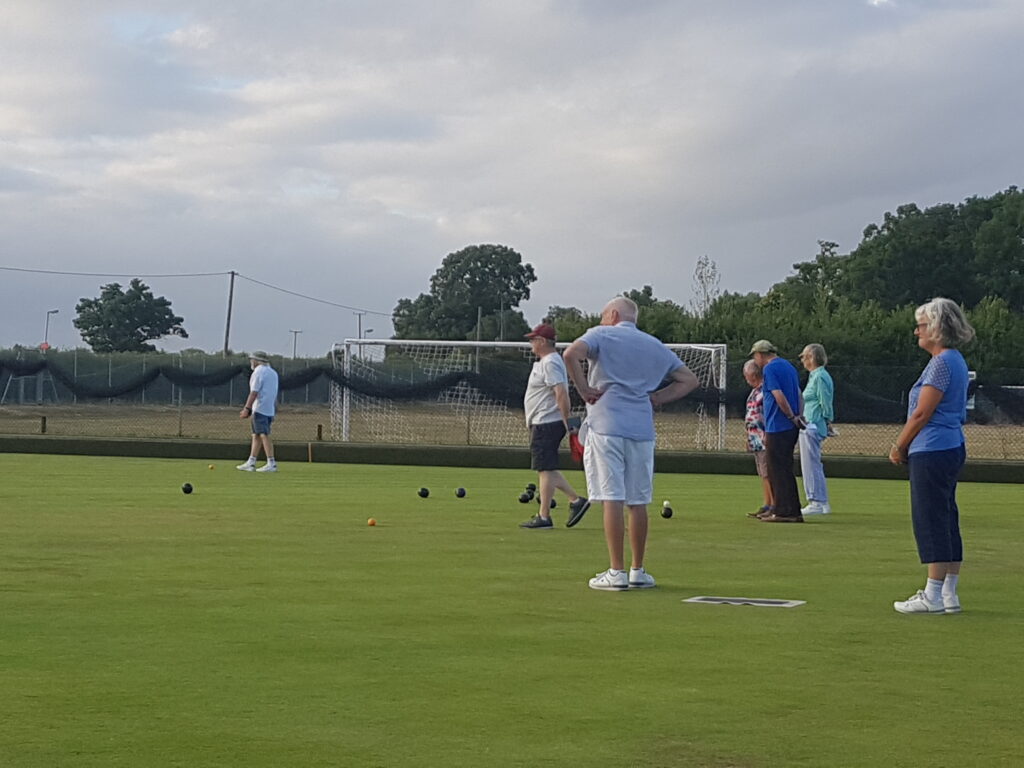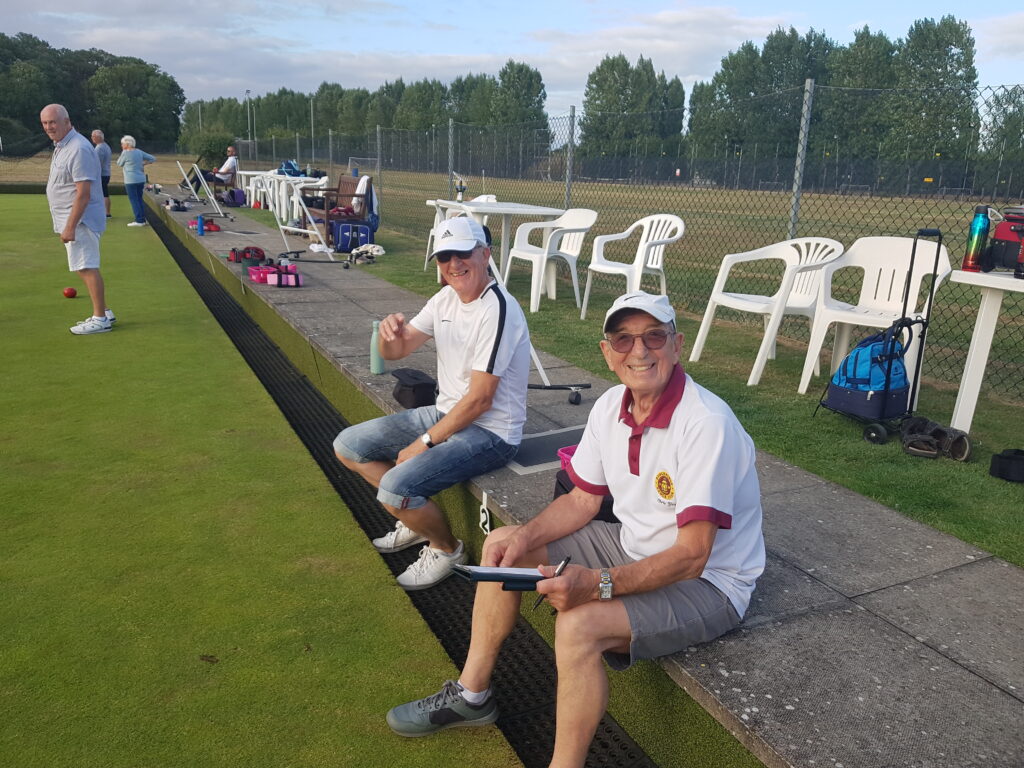 +++++++++++++++++++++++++++++++++++++++++++++++++
The latest coronavirus information can be found by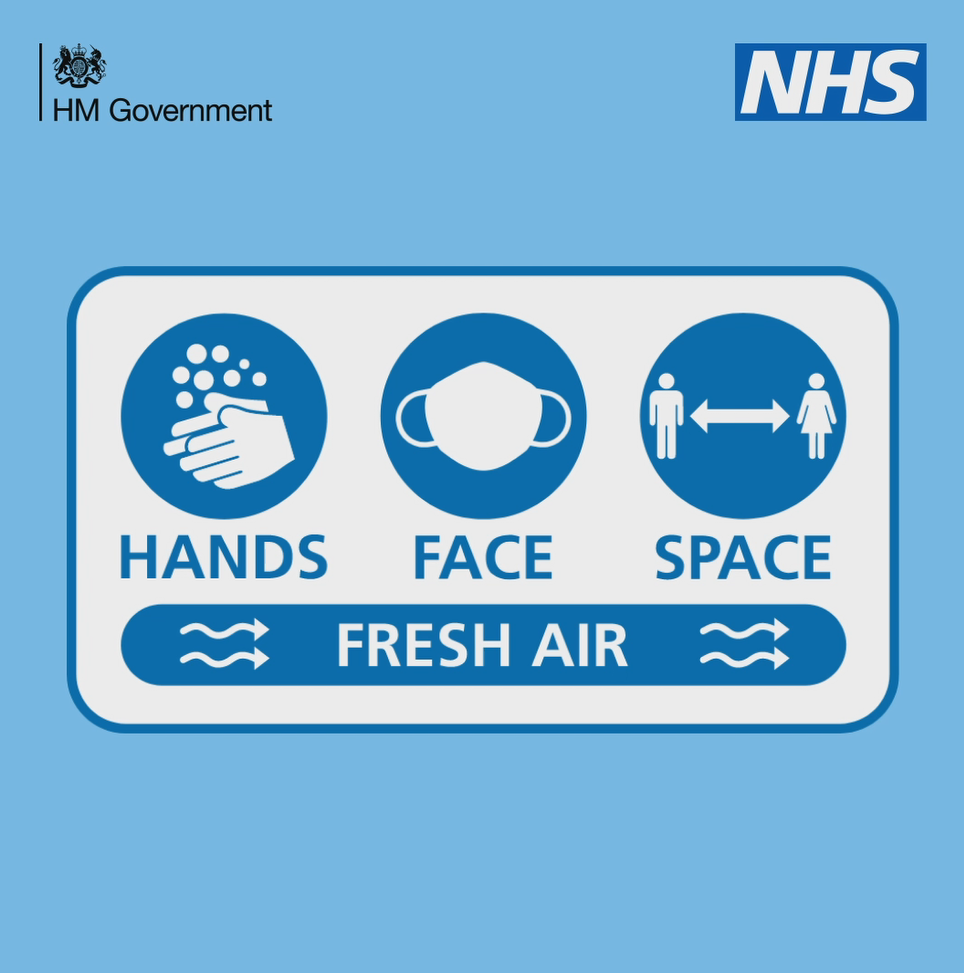 clicking on
        the following links:-
        https://www.bowlsengland.com/coronavirus-guidance/
https://www.bowlsengland.com/positivity-continues-to-grow-ahead-of-2021-season/
https://www.nhs.uk/conditions/coronavirus-covid-19/
_______________________________________________________________
Are you looking for a local friendly Bowls Club –
Also we will paste on this local page – Burghfield

Community

Current membership is around 80, and the Clubs' bowlers are active in County Competitions, the Men's Basingstoke and District Triple league and Kennet LV Leagues, the Thames Valley Ladies League and the Oddfellows Mixed Triples League.  In addition the Club has a full fixture list of mixed friendly matches.

We are affiliated to the Royal County of Berkshire Bowling Association, and Bowls England. More information on these organisations can be found in the Links section, as can an interesting article on bowls etiquette.

Burghfield Bowls Club is proud of its reputation as a welcoming and friendly club, so why not pop along to the club or contact one of our team via the Contacts section.

Feel free to have a browse around our website, using the drop down menu's across the top.  This will give you an insight into who and what we are about.

Burghfield Bowls Club, BCSA, James Lane, Burghfield, Reading, RG30 3RS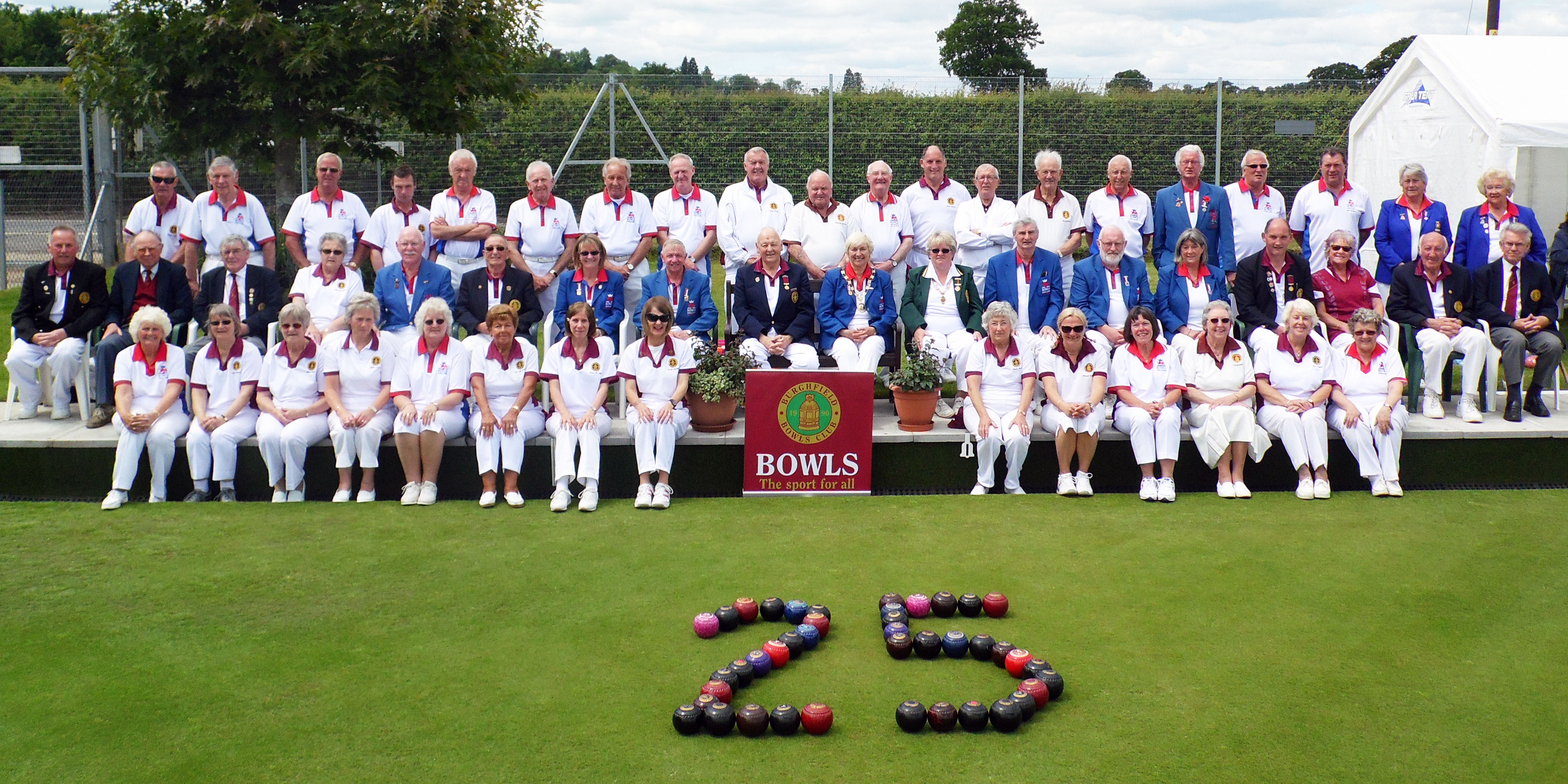 A Bowls England Presidential team visited the club on Wednesday 3 June 2015 to celebrate our 25 years
Bowls England visit Burghfield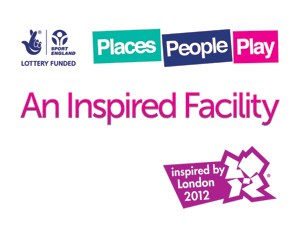 A fun and educational video about the sport of bowls – Bowl Up And Shine 
If you like our website, and want one of your own, please visit Bowls Central who are currently running a great offer on bowls club websites.  You won't be dissapointed.